I'm in one of those weird work limbos where I am spinning my wheels all day and go to bed late at night feeling like this.
I'm doing a lot, but not seeing instant results (hence, this blog. I am in control! I post, and it appears, by gawd! Assuming there's not a computer crash, a server error or a power outage…).
For instance, today alone I wrote two movie reviews, watched a DVD to review while working out, edited the video for horror.com's
Jonah Hex
premiere coverage
, worked on my Clu Gulager article, picked up another junket, posted three articles for AOL Careers, sent an assigned interview to my editor in France, and took care of (my usual) 75-100 emails. But I don't feel like I really accomplished anything… I'm still behind as my To-Do list continues to grow.
There was rather bright spot in my otherwise dreary day, though — a lovely tribute from someone I consider to be one of my closest confidantes and most intriguing friend,
Terrance
. He kicked off a tribute to "talented friends" in his blog
today
, and I am the first to be spotlighted (or is that 'spotlit'? He said I'm a good writer, so I'd better get that right! Or is that 'correct'? Hmmm…).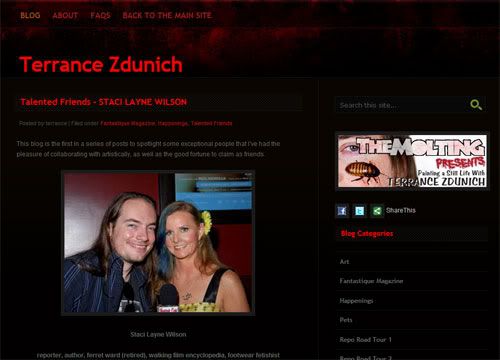 He was also kind enough to give me a little visual shout-out in his most-recent installment of
The Tutor
video art lesson.
It's been a mutual admiration society, lately. I published by first photographic series, Friends @ the Friendship Bell, and Terrance was one of the strongest subjects — I really enjoyed shooting him (and usually, I much prefer photographing women).
Here's the link to the series.
And here are a couple of T. pics I took that are my personal favorites (but since the Bell isn't in sight, I couldn't officially use them).
Another friend who's been on my mind lately is Fariba. She's been in and out of town a lot, and now she's going home to Iran for five weeks (she hasn't been there since she moved away as a teen), so we caught up over coffee last week at this neat café in Long Beach.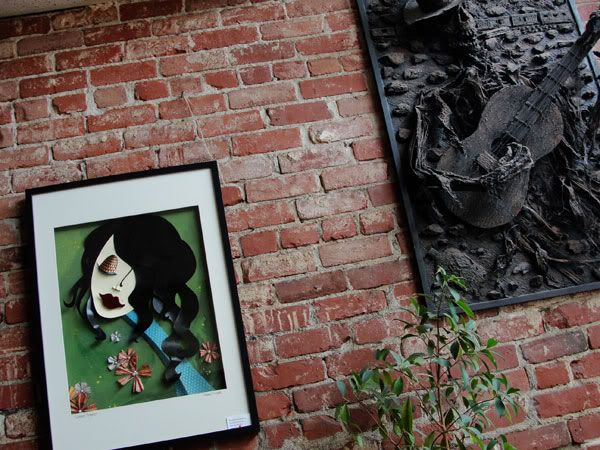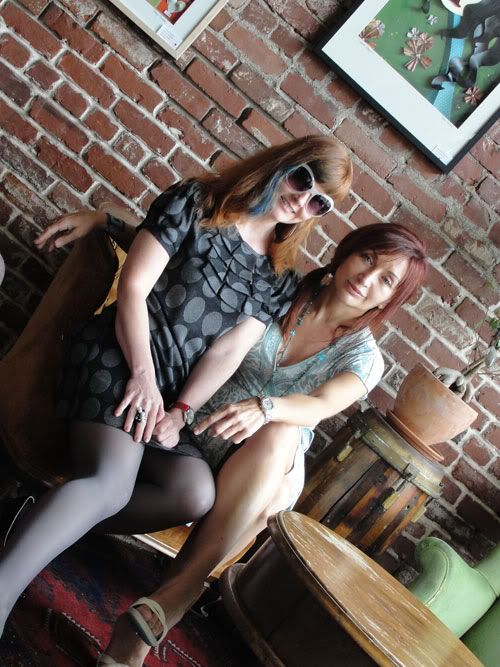 We talked a lot about art and photography. I'm feeling inspired for my next series, "On the rocks" —
(Annette's impromptu pics of me - NOT part of the series!)
— But I can feel the inspiration waning as models are flaking out, as my workload gets heavier, and as Comic-Con looms in the near future. I probably won't do it, after all. At least, not now. I want to get my fashion blog going and am anxious to open my Etsy Store. I just decided to do it last week, and now everything is in motion. It's exciting!
Speaking of photography, and Comic-Con, I was telling Fariba about this photo I took of Peter Jackson last year. It's still one of my favorite "informed accidents" — I didn't set this shot up, but instinctively, I knew I should hit the button on my iPhone when the right elements were in place.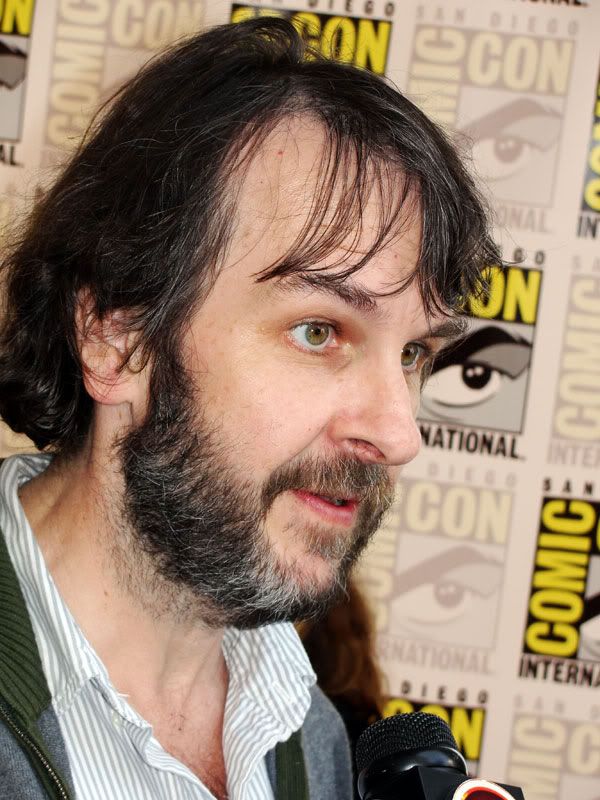 Fariba and I agree: That's something you just can't learn… like this amazing catwalk photo Lisa Rose took of Susan Sarandon. Look at how all the elements, with several people involved, all came together. And Lisa took
the photo
.
Aside from pining for creative pursuits that pay nothing, I've been following work-related creative pursuits that *do* pay. Here's a shot from the vampire movie day of Clu Gulger's acting workshop, which I am doing at least two pieces on: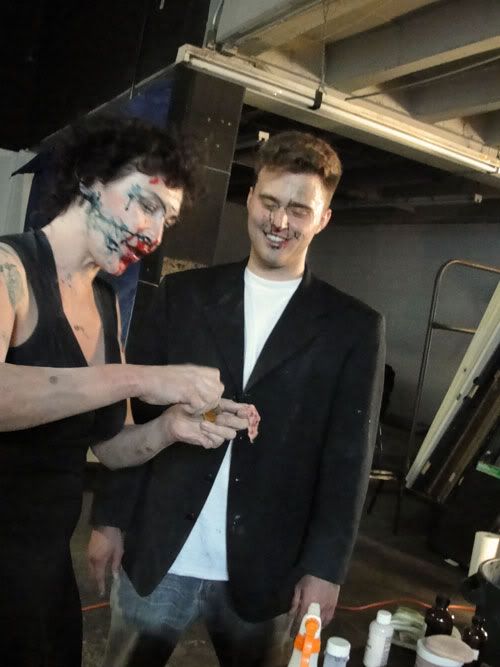 More AOL advice: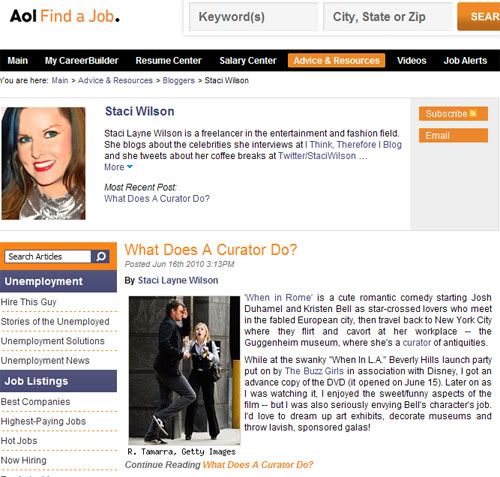 More kickass horror movies:
And finally, my favorite deed of late: The funny and entertaining interviews from the Toy Story 3 red carpet I did for Syfy — Kevin did an amazing job of editing (as always!) and I loved getting to talk to two faves (Wallace Shawn, and Kristen Schaal) for the first time :)