Another playing catch-up picture blog to keep everyone apprised and myself reminded. Sometimes they days zoom by so fast and I feel like I haven't really gotten much done... when actually, I have! Here's proof. (Plus a few diversions)
I've done a bunch of junkets and red carpets, and seen a few of the big summer movies…
DiCaprio on the red carpet for INCEPTION. The last time I talked to him was years ago, for Catch Me If You Can.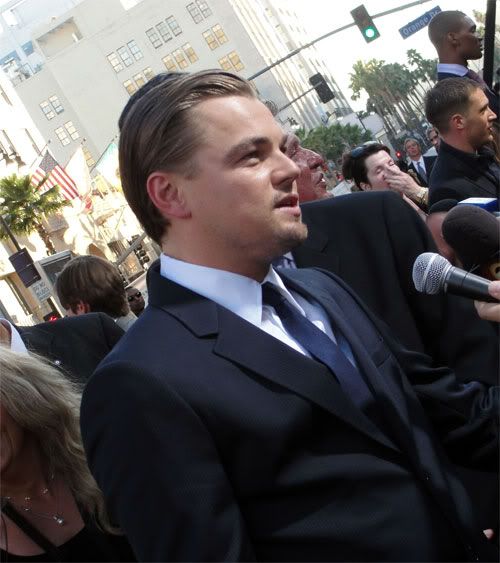 Cillian Murphy, whom I've talked to quite a few times… I learned the most about what he's like at the SUNSHINE international press junket a few years back.
This is Dileep Rao, who I first met while covering DRAG ME TO HELL. I'm posting two pics, because I like the one as a photo, and the other as a photo of him.
Brainy beauty, Ellen Page.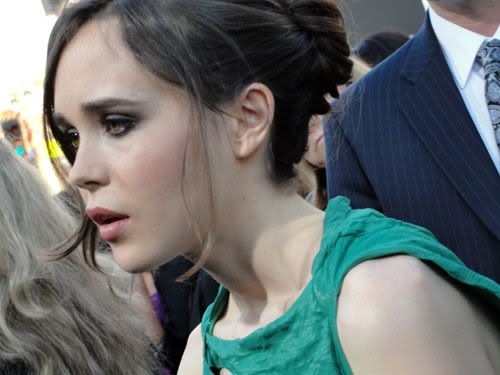 Ellen's shoes.
Inception group - as you can see, it's hard to shoot around the crowd of publicists, dates, entouragers, friends and family.
VIEW THE REST OF THIS BLOG
But I managed.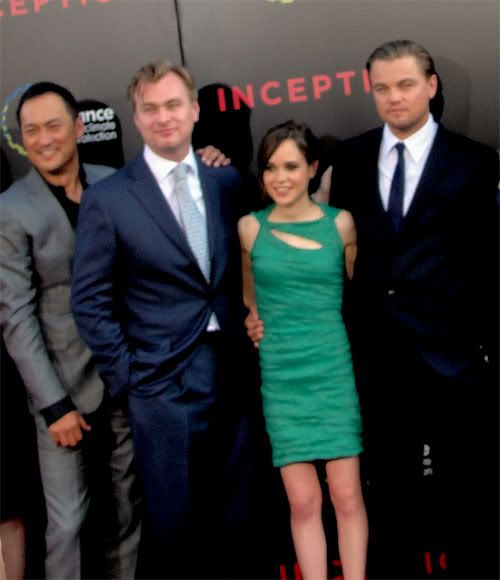 Twice!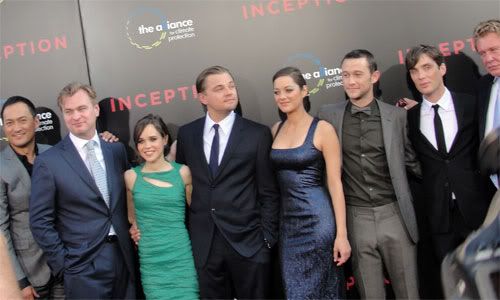 (Not) Shoeless Joe
Joseph Gordon Levitt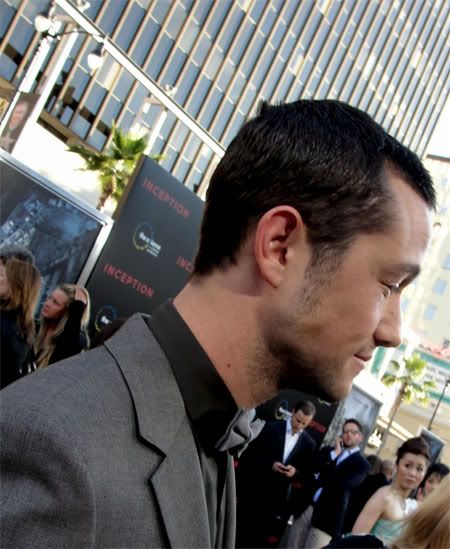 Lukas Haas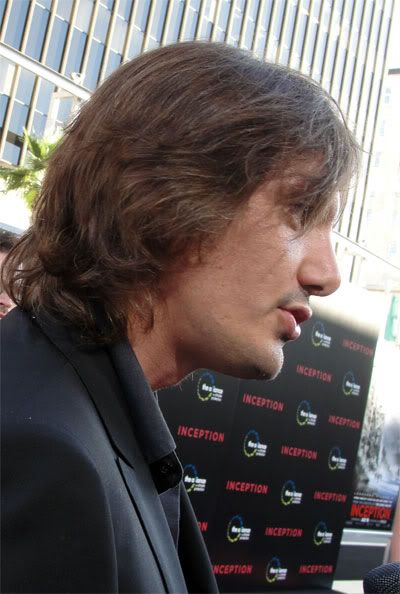 Shoes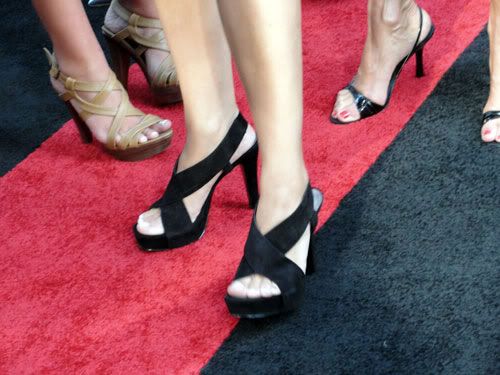 Shoes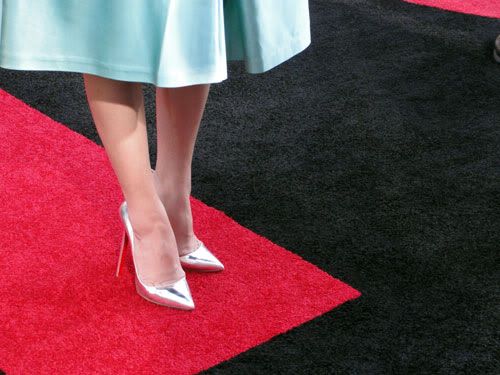 Shoes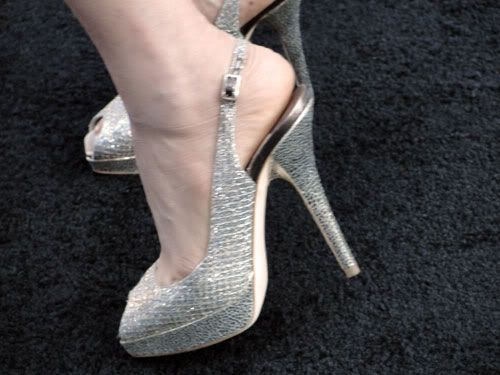 Tom Beringer
= = =
From the Hollywood blockbusters to the Hillbilly brainbusters — I do all the premieres! This is me at the 2001 Maniacs: FIELD OF SCREAMS gala with James Wan and star Lin Shaye.
Here's a snap of L.A. architecture I took on the way to the premiere from the car.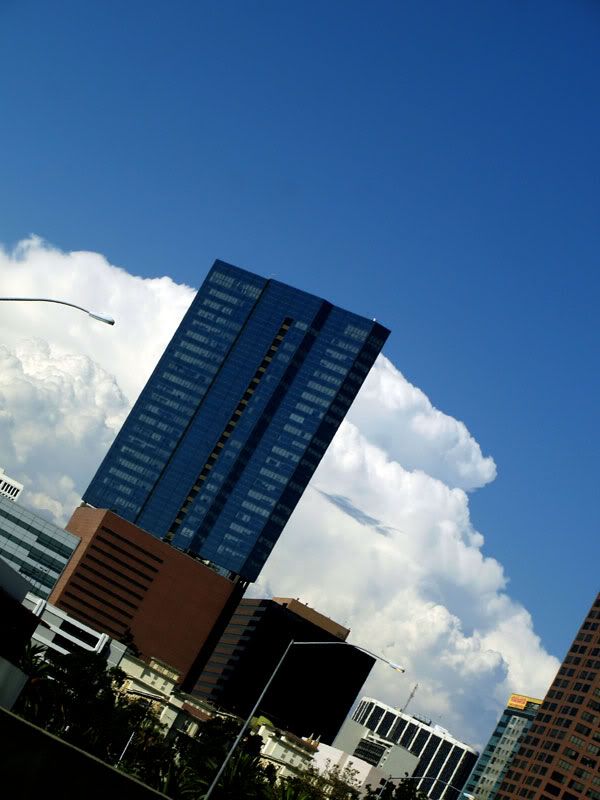 And, one of the Egyptian that evening.
= = =
Me at the PREDATORS junket with Nim and Robert (July 1, first movie event of the month, and kicking off the first of at least 300-500 interviews this month what with ComicCon!)
Nim and Robert
Shaking Adrien's hand, I look like I am afraid he's going to snap my wrist (he is one badass Brody in the movie!)
Adrien and me
Jay and Nic at the SORCERER'S APPRENTICE junket, late last month.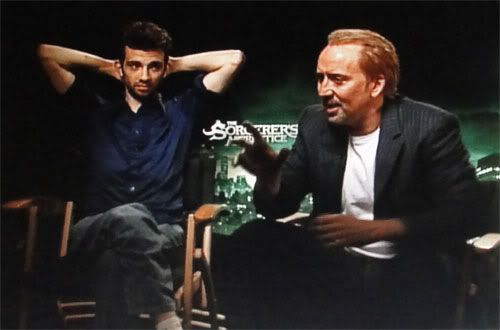 Jay and Nic
Me and Teresa Palmer, who was really cute and sweet (check out the video on Syfy, she's adorable)
Toby Kebbel - oddly enough, I couldn't grab a still in which he was smiling or looked happy but the vibe in the room was great. He is REALLY funny and charming… belied by his deadpan delivery.
Viscera Film Festival in Downtown L.A. last night.
AJ, having his wallet lifted by Sean. Good times!
Whose limo awaits?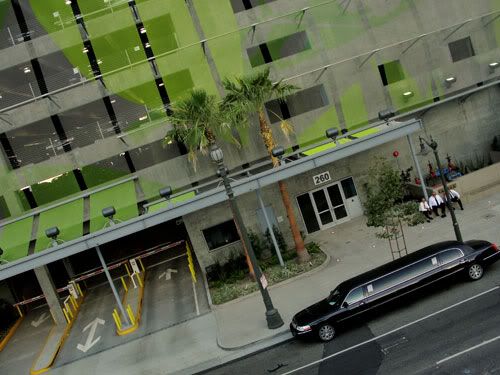 = = =
Here are some reviews I've done lately
Plus a very special interview (not often I get to combine my love of horror movies and fashion…)
More new reviews coming soon, thanks to the pre-ComicCOn DVD onslaught
= = =
Just a few glimpses into life as I know it…
There is a new spell checker on the iPhone. It's dumb.
Not much to choose from on TV these days. Mad Men will be back soon, though!
I'm currently reading Julie Kenner's Givenchy Code. It's serious fluff, but I like it.
My dad is on tour now, but prior to leaving The Ventures got a special award from the emperor of Japan!
= = =
I haven't launched my online store yet, but that doesn't stop me from sampling the merchandise. Actually, I was going to sell this BCBG Max Azria new dress because it accentuates my wide hips… but then I snagged it really bad. So, I'll use it for my mannequin.